Crab Feast 2019
The 2019 Annual Crab Feast co-hosted by the AFS Potomac Chapter and AIFRB was another awesome event, with the perfect fall weather. We had nice big, warm crabs and plenty of delicious side dishes and beverages. Everyone contributed something yummy from salads to bacon wrapped jalapeno poppers.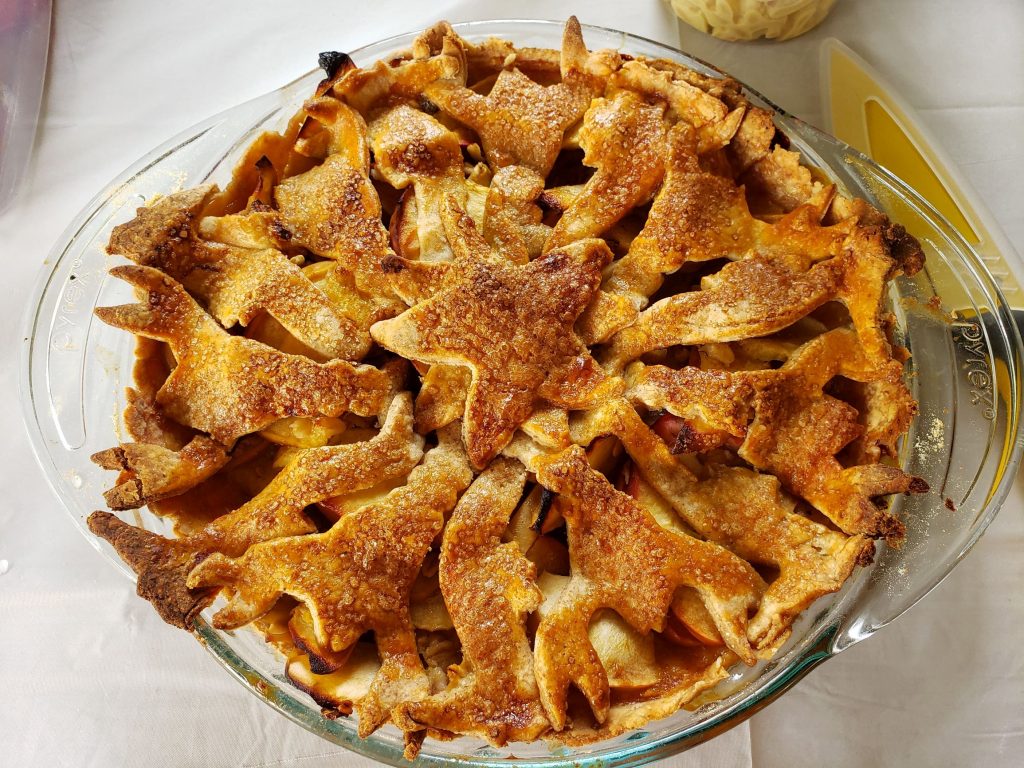 There was a very tasty marine animal themed apple pie!
A good time was had by all with the opportunity to reconnect or meet new people and talk fish! Funds raised from this event, will help us to fund student travel.
Thank you to everyone that attended, Ward Slacum for procuring the crabs, the American Foresters for the use of their porch, and AFS staff Eva Przygodski and Denise Spencer for helping us to secure the location and opening the building to provide us access to the restrooms!